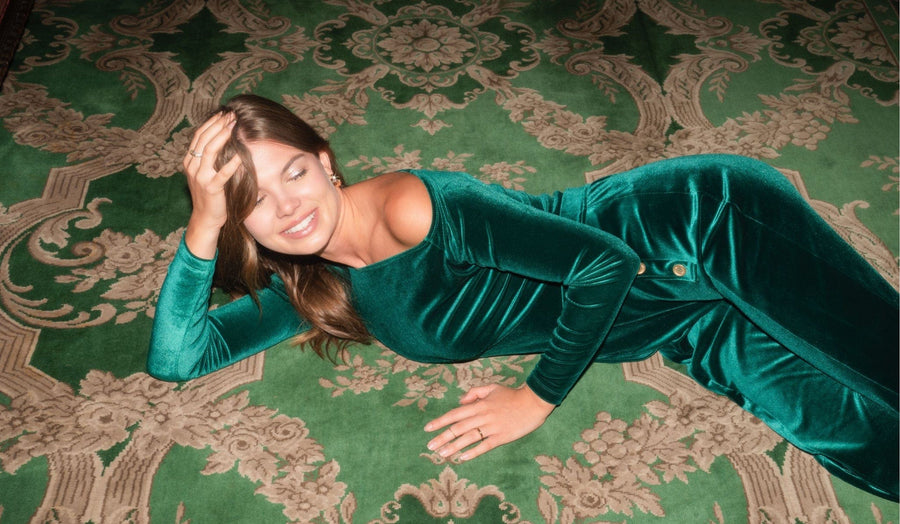 After Hours A/W 22
Join Saint and Sofia at our 'After Hours' party and celebrate the start of the holiday season with outfits that sparkle and shine. Filmed at our favourite country house in England, this vibrant campaign displays the very best of our party offering full of shimmer and shine. Featuring festive outfits for any type of party invitation, make sure all eyes are on you. Look good and feel great in luxury velvets, metallic knits and flowing winter florals.
We believe Great British Style can be fair and sustainable. We design all items at our London studios, and hand make them in family-owned factories in Europe in the finest fabrics and materials. Our Edits of current yet timeless styles can be layered and updated over the years to reflect your personal fashion journey.
The Playlist
This party's ready to go all night. Our After Hours party playlist is packed full of dance floor essentials for any type of occasion. Please Note: We accept no responsibility for any voices lost whilst singing along to this playlist.
LISTEN ON SPOTIFY
Behind the scenes
Shot entirely at our favourite country house in England, styled with a party theme and using a high flash photography. 'After Hours' was filmed over several days in October 2022 in Oxfordshire. Featuring the best of Saint and Sofia's party season offering of vibrant colours and shimmering fabrics.
Principal photography and art direction by Michael Higham. Still life photography by Dominika Durianova. Production and styling by Amber Allinson-Epps and Wardrobe by Kiri Johnston. Principal video by Rodrigo Belasquem and Social video by Julia Bodnerak. Makeup by Margherita Lascala. Our models were Ndey Maneh, Carolina Maura, Tia Mallia and Anya Conlon.